Transitional to Seamlessly Blend Styles
Delivering a modern transformation to a home is the result of a team working with the unique combination of skill and vision. Creating the perfect balance of contemporary and classic styles is necessary to achieve harmony throughout the home. Our Designers, Craftsmen and Builders exercised their expert eye to build an eye-catching palette that integrates well with the contrasting tiling and stone accents to liven up the living space.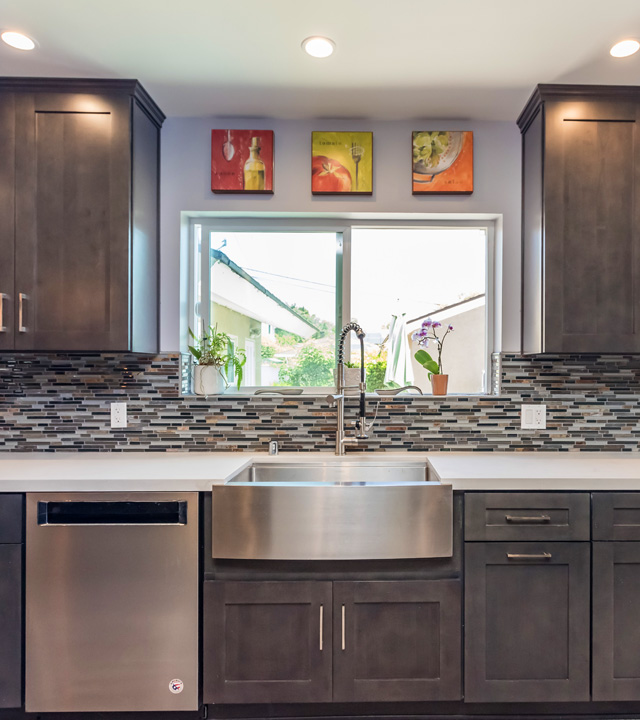 Modernizing a dated deisgn
Celin and Paul set the expectation to open up the kitchen where our team worked closely to detail the best actions to enhance the existing floor plan. A new kitchen island was custom-built to maximize space and improve the flow between the kitchen and living room.
Updated Living Space and Bathroom
"Golan's design ideas completely filled exactly what we were looking for."
H&A My Design are pioneers for innovative design and welcome all exploration of different palettes and mediums to match our client's personal style. Celin and Paul maintained confidence throughout our management for their home remodeling project with our level of professionalism and attentiveness.
Talk to our Design Specialists
We'll work with you to make your vision come to life.