Modern and Contemporary Refinements
What initially started as a master bathroom renovation evolved into greater opportunities to open more space for Jessica's growing family. We prioritized space and storage while maximizing the original floor plan with minimal layout changes when adding new cabinets. Improving the flow of the kitchen and bathrooms naturally resulted in upgrading to modern fixtures that will last the family for many decades.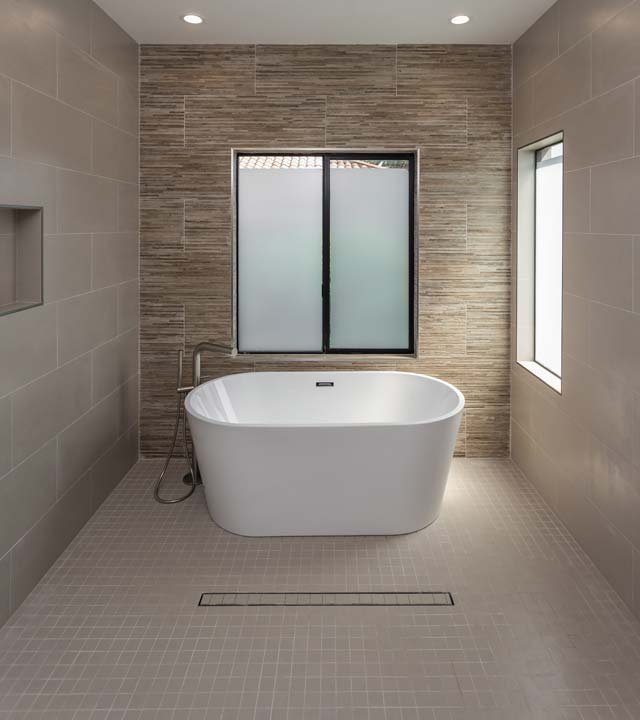 When we were presented with the task of transforming the master bathroom into a spa-like sanctuary, our designers, craftsmen and builders went above to apply that level of comfort across the home. Renovating the kitchen and second bathroom quickly became a reality once we identified areas in the existing layout that could be built upon to increase storage and improve flow.
Transforming the Entire Home
"We would recommend H&A My Design to anyone wanting to remodel. From the designers, to the workers, to everyone."
Jessica's family recently moved into their Pasadena home with the hopes of living there for many decades. With a growing family and long-term occupation, H&A My Design immediately presented upgrades that will accommodate her family's needs both in the short-term and long-term. Check out what Jessica has to say about our level of quality, attentiveness and responsiveness to assure her oasis was entrusted in good hands.
Talk to our Design Specialists
We'll work with you to make your vision come to life.